Final call for Streets of the World Photography Contest entries in Dubai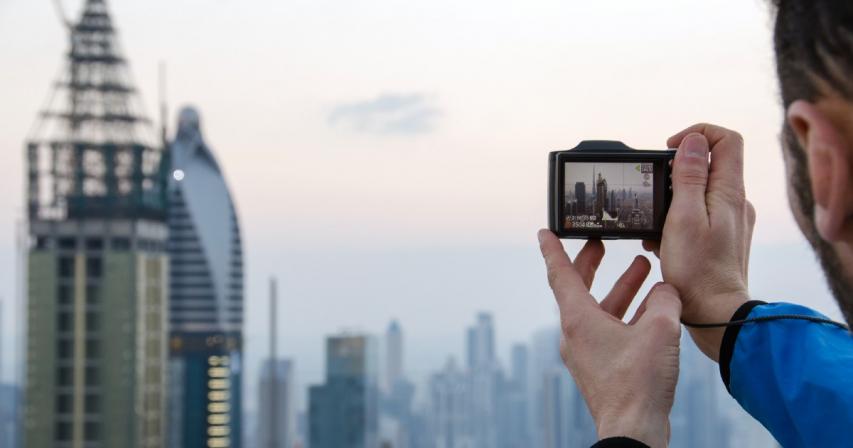 Streets of the World Photography Contest in Dubai
7 months ago / 3522
Dubai Chamber of Commerce and Industry (DCCI) announced last Wednesday that it is the deadline for the World Street Photography Contest to be held in conjunction with the international exhibition "Streets of the World", which will launch its global tour from Dubai on 20 January to 5 April 2019 at Al Seef. After Dubai, the exhibition will go to Paris, London, Berlin, and New York.
"Streets of the World", supported by the Dubai Chamber in cooperation with the Dubai Culture and Arts Authority (Dubai Culture), the Hamdan Bin Mohammed Bin Rashid Al Maktoum International Photographic Award (HIPA), Philips and Canon, will showcase huge photographs (2x3 meters) taken by famous Dutch photojournalist Jeroen Swolfs highlighting daily life in capitals of 194 countries, and will be displayed on the banks of the Dubai Creek at Al Seef by Meraas in a ~1.8 km-long exhibition.
Courtesy: instagram.com/streetsotworld
On the sidelines of hosting this global exhibition, the "Streets of the World" competition sponsored by Dubai Chamber, the HIPA and "Canon" were launched under the theme 'Connecting Humanity'. This Contest is Open to all and Participants are invited to capture Dubai streets. Participants will compete in two categories, the first being "Dubai Spirit" and "The Spirit of Dubai".
Dubai Chamber will be judging the "Spirit of Trade" entries, which focuses on business and commercial images among people in the Dubai Creek area.
Courtesy: instagram.com/streetsotworld
Don't miss out your chance to enter the contest! Participants can upload their entries by visiting the HIPA website, no later than today i.e., December 19, 2019.
The winners will be announced at the "Streets of the World" exhibition, where winners will receive prizes from Canon and their winning pictures will be shown during the exhibition in Dubai.
By: Staff writer