Dubai's flight redirected to the runway at Mumbai airport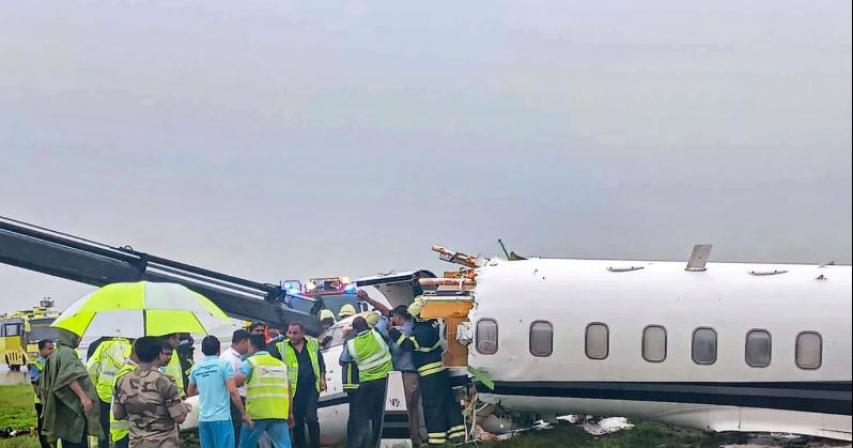 Dubai's flight redirected to the runway at Mumbai airport
Multiple flights were temporarily disrupted at Mumbai's Chhatrapati Shivaji Maharaj International Airport (CSMIA) due to an incident involving a VSR Ventures Learjet 45 aircraft. While landing on runway 27 from Visakhapatnam, the aircraft veered off the runway, resulting in a runway excursion. This incident led to a brief closure of the runway.
The good news is that the runway was reopened for operations after necessary safety checks and clearance from the Directorate General of Civil Aviation (DGCA). However, the disruption caused delays in both incoming and outgoing flights at CSMIA.
To manage the situation, several flights were diverted to alternative airports. Two Vistara flights and one Akasa Airlines flight were redirected to Bangalore airport, while an Air India flight from Dubai was diverted to Ahmedabad. Additionally, a Vistara flight from Dehradun to Mumbai was rerouted to Goa Airport. Currently, five aircraft have landed at Surat airport, with two flights still in the airspace.
It's important to note that this incident was not a crash but a runway excursion, and there were no fatalities. The DGCA reported that there were six passengers and two crew members on board the Learjet. Regrettably, three individuals sustained injuries during the incident and were promptly taken to the hospital for medical attention.
By: Vibha Kapoor