Dubai Supermarkets selling cow urine?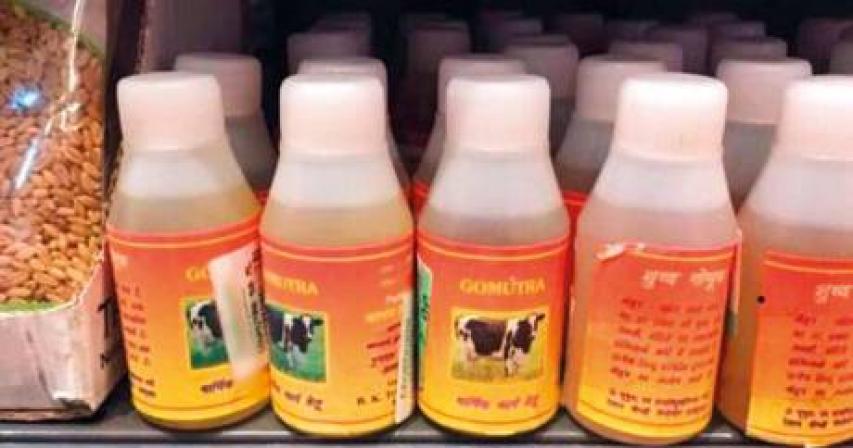 The picture of bottles branded 'Gomutra' on a supermarket shelf, which was circulated as part of the WhatsApp message.
1 year ago / 2445
Dubai Municipality on Wednesday said its Food Safety Department inspected various stores and a warehouse of a prominent supermarket chain after a WhatsApp message claimed it was selling cow urine in Dubai.
However, inspectors did not find any evidence of the company selling cow urine which is illegal here, a senior official told Gulf News, confirming that the viral message turned out to be fake.
" We sent a team to the supermarket chain's stores in Deira and Bur Dubai plus their main warehouse. We did not find the item listed in their import records, so the WhatsApp message was incorrect."
- Iman Al Bastaki, Director of the Food Safety Department
"We received the message on WhatsApp and accordingly we sent a team to the supermarket chain's all stores in Deira and Bur Dubai on the same day, plus their main warehouse," said Iman Al Bastaki, director of the Food Safety Department.
She said the team did not find the item anywhere.
"We also checked their import records and did not find the item listed in the file, which means the WhatsApp message was not correct," she added.
The photo doing the rounds on the messaging app showed plastic bottles with the brand name Gomutra (cow urine) from India stacked in a display shelf. The stickers on the bottles bore the name of the supermarket. The price tag on the shelf showed 50ml bottle of cow urine costs Dh2.
A company spokesperson said the message was also brought to their notice. "But we have never sold this product."
In a voice note circulating along with the message, a man is heard saying in a south Indian language that Arabs might not understand what Gomutra is and might drink it thinking it is a special Indian drink.
Urine of a pregnant cow is considered special and having therapeutic and disinfecting properties by a section of Hindu believers and Ayurvedic practitioners in India. However, no scientific studies have been done to back this claim.
Cow urine for human consumption is pricier than milk and its market is estimated to be as big as $1 billion, a report in The Economic Times in February 2017 quoted the cofounder of a Bengaluru-based company producing distilled cow urine as saying.
Radhika Miglani, cofounder of A2 Naturals, had also said in the same report that her company has clients from various places including Dubai. However, Al Bastaki said the sale of cow urine is not permitted in Dubai and action can be taken against people selling it illegally.
Written by : Sajila Saseendran, Senior Reporter
Copyrighted content of Gulf News
This news is not updated by Just Dubai staff but it is taken from syndicated feed.
By: Sajila Saseendran, Senior Reporter
/ Source: Gulf News