UAE's Malayali expats excited to celebrate Onam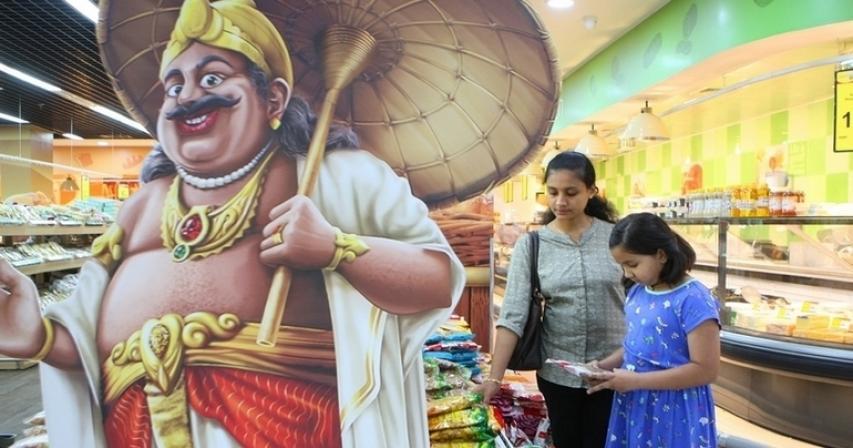 Households have been cleaned and decorated to welcome the legendary King Mahabali.
---
While Onam celebrations were low key due to the ravaging Kerala floods in 2018, Malayali expatriates in the UAE are all set to celebrate the harvest festival with gusto this year.

Preparations to mark Thiruvonam are in full swing. Even though there are very few grand celebrations, communities and families are coming together to observe the festival with food, flowers, and merry-making.

Some families, who were affected by the floods last year, have decided to keep it a family-only affair. "There was some damage to my home and property back home in north Paravur due to the devastating deluge. However, we want to celebrate Onam in a small way this year for the sake of our kids," said Shaji Putthanparambil, an Ernakulam-native living in Ras Al Khaimah.

"My sons are six and nine years old. Last year, we didn't celebrate to show solidarity with the flood victims. This year, we are organising a small athapookalam (floral presentation) at home and sadhya (traditional Onam meal)," he added.
Ready to welcome Mahabali
Households have been cleaned and decorated to welcome the legendary King Mahabali, a mythical king of Kerala who is said to return every year during Onam to check on his subjects.

"The legends behind Onam celebrations, such as that of Mahabali, are tales I grew up listening to. I want my children to know about our traditions as well," said Nanditha Menon, a Dubai-based home maker.

She said: "We got our children (two sons and a daughter) new clothes and are busy preparing sadhya. Cooking started late last night. Some of our friends will come home tomorrow, and we'll have a bigger family celebration on Friday."

Though advertisements for Onam sadhya, traditional clothing, and flowers began in various retail outlets across the city several days before the festival, Keralites said the celebrations here can never match the festive atmosphere back home.
12,000 Onasadhyas per day
Celebrations are not restricted to households. Restaurants across the city are serving grand Onasadhyas that consists of nine-course meal with two dozen, or sometimes more, dishes. Several food outlets are offering advance bookings for takeaway meals. However, they are advising people to book their meals in advance.

The Lulu group of supermarkets are accepting advance bookings for Onasadhya for Dh24.50, one among the most affordable sadhyas in town. Around 20 dishes are being served and the mall is also giving promotions on several Indian fruits and vegetables.

The special Onam promotions were launched on September 9 and will continue till September 12.

Sathish Kumar, managing director of Calicut Notebook restaurant, said: "We are serving sadhya with a total of 26 items this year."
/ Source: KhaleejTimes