UAE instructor wins Dh1 million, announced best in GCC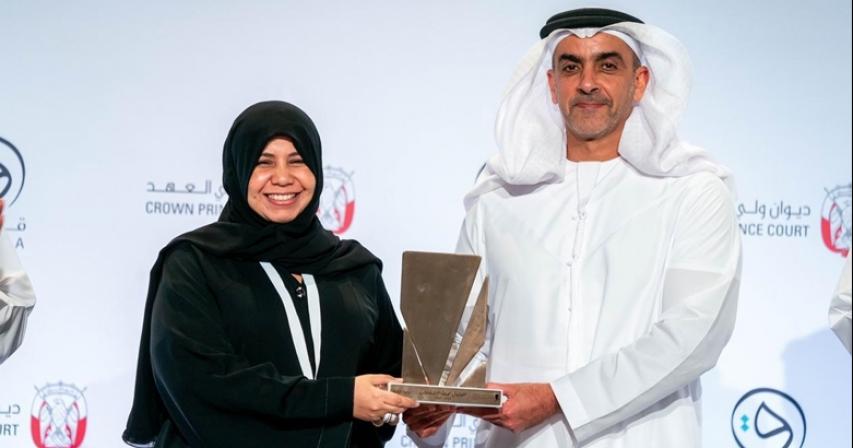 The educator has seven instructive, procedural and specific examines to her name
---
Laila Obaid Salem Mutawa Al Yamahi, an Arabic instructor in Fujairah, has won the Dh1 million Mohamed Bin Zayed Award for best educator in the Gulf Cooperation Council locale. The instructor from Murbeh Secondary School got the honor from Sheik Saif canister Zayed Al Nahyan, Deputy Prime Minister and Minister of Interior, at Qudwa 2019 - a discussion for educators by educators - that finished in Abu Dhabi on Sunday.
The instructor created and actualized 20 coordinated plans, and finished in excess of 45 nitty gritty plans in the course of recent years as a feature of UAE activities like Year of Zayed, Year of Innovation, Year of Giving and Year of Tolerance. Each arrangement involved setting up an asset space for abilities and a book club. Laila likewise built up a complete methodology to sustain ability as far as getting ready and executing projects and occasions at her school. An understudy she administered proceeded to turn into the Arab Reading Champion in the UAE and third in general.
The instructor has seven instructive, procedural and particular investigates to her name.
During the principal version of the honor, prizes worth over Dh6 million were offered away to educators. Rashid Ali Hashem, a physical training educator from the UAE, and Fawzia Dhuwaiher Al Maghamsi, an arithmetic instructor from Saudi Arabia, won Dh1 million each last year.
The criteria incorporates instructor evaluation in various territories incorporating greatness in accomplishment, imagination and advancement; economical improvement and training; network and expert administration; positive citizenship, steadfastness and national connection.
reporters@khaleejtimes.com
Different awards Laila has gotten
> She has stowed 15 honors
> Over 1,000 honors from her school and neighborhood network
> Certificate from Sheikha Fatima bint Mubarak, Chairwoman of the General Women's Union, Supreme Chairwoman of the Family Development Foundation, and President of the Supreme Council for Motherhood and Childhood
> Shield from the Qudwa Forum
> An authentication from the Education Council