The kindness of strangers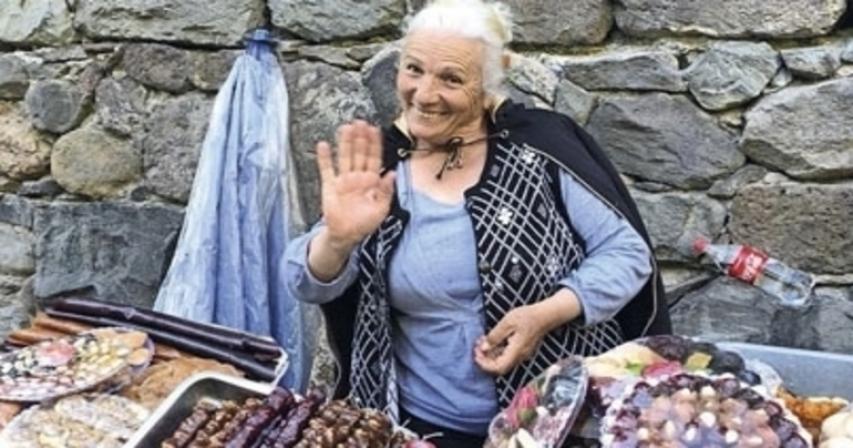 The present world has empathy in short supply. But I found it in abundance while travelling across Armenia recently. The spontaneity and propensity of the locals to extend a helping hand to total strangers left me enamoured. The Armenians' friendly disposition came through naturally wherever I went - in shops, in malls, on roads. and it reaffirmed my hope in humanity. It was the selflessness of these acts that made me fall in love with Armenia's true beauty - its people.

A lesson in hospitality
Indian food is what my wife and I were looking for on Day One in Yerevan, the capital of Armenia. Even though we had the restaurant's number and location, it wasn't of much help, as we were not familiar with the city's streets. Despite making repeated calls to the venue as we struggled to figure out the place, the directions offered by the operator proved absolutely futile. To add to our distress, I ran out of data and couldn't access Google search. Not a single passer-by we encountered had the faintest idea about the Indian eatery and all our enquiries came to naught. Exasperated, we were about to give up our pursuit, when suddenly a middle-aged man - who must have been watching our desperate moves for some time - came to us and politely asked: "May I know what you guys are trying to find out?"
Nursing a vain hope, we told him about our frustration and gave him the restaurant's name. His eyes lit up and, to our utter surprise and relief, he said: "Ya, ya, I know it... Indian restaurant, right?" Before we knew it, we were following him through Republic Square, parks and many other roads. The gentleman even gave us a brief outline and related backstories about some of the buildings we were passing - just like a seasoned guide. He ensured we reached our destination, before shaking my hand with a broad smile. I could only manage a feeble "Thank you", to which he quickly responded: "No, I should say thank you, because you spent so much money to visit my country. I am thankful you are in Armenia." Those words remain engraved in the recesses of my mind.

Making a friend
Armenia's rich heritage abounds everywhere - mostly in its famed monuments, many of which date back to the 3rd and 4th century. One of them is Geghard Monastery, a UNESCO World Heritage site. Nestled in a serene environment flanked by green mountains, the place is approached through a picturesque cobblestone walkway. I was fascinated by the pine cones that had fallen to the ground from a towering tree that was gazing vacantly at the monastery. They were scattered all around and I collected a handful of different varieties. My hands could only hold a few and while I was busy in a kind of juggling act, I heard a shout.
A woman - she must have been in her early 60s - was waving at me from her makeshift shop with a packet in her hand. I thought she was flagging me down to buy her wares and so, pretended I hadn't seen her. But I soon realised she was offering me a bag in which to carry the pine cones. Afterwards, I requested her for a snap; she accepted with alacrity. I will forever cherish her pure, unadulterated spirit to reach out.

Baked with love
After taking a round of Garni Temple, a Greco-Roman structure built around 1,800 years ago, and the ruins around it, we were dead tired and felt famished. It was at a restaurant serving authentic Armenian cuisine that we ordered our lunch. What's more, the food was made from organically grown grains and vegetables. It felt good to have our meal in a natural setting, seated on wooden chairs with a whiff of boiled rice wafting on the gentle, nippy breeze.
An elderly lady was baking cookies nearby. Despite the heat from the oven, she went about her job with obvious skill. Our meal done, my wife and I were now in a quandary: we couldn't decide on dessert. The woman must have sensed our predicament, for she dished out a bunch of cookies from the oven for us that really satiated our intense craving for something sweet. Before leaving, she gave my wife a warm embrace. That sweet moment is frozen in my frame.

Word to the wise
We wanted to ride the Yerevan Metro to experience the city 'on the move' - and to cover those pockets we couldn't on foot. A 'Metro' sign on the side of a road led us towards the stairs that took us to an underground hall. We were unable to decide what type of tickets to buy. As we hesitated at a distance from the ticket counter, a man who'd just bought a ticket initiated a conversation with us. "Do you want ticket?" he asked, adding with a soft chuckle in the same breath: "Don't worry, it is only 200 dram. anywhere you go."
That crucial bit of info dispelled all our doubts and help us shed our inhibitions. With a newfound confidence, I approached the ticket counter and said: "Two tickets, please." I turned around to thank the man, but he was nowhere to be found. True kindness never waits for acknowledgment, I realised.
/ Source: KhaleejTimes