Free Russia e-visa: How UAE expats can apply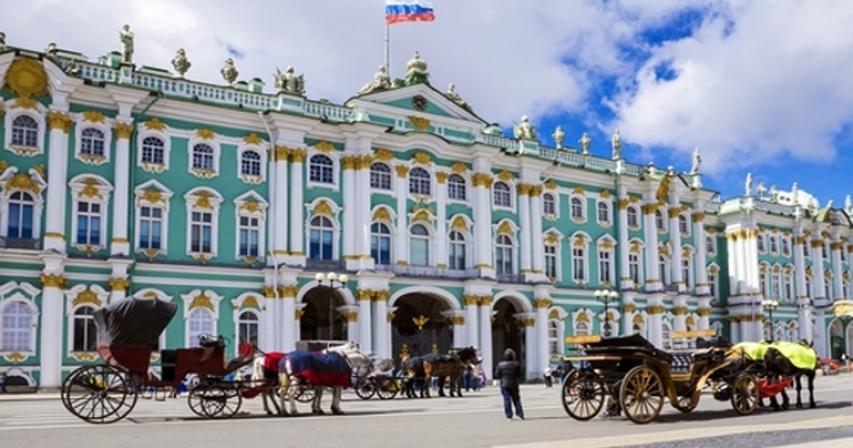 Starting tomorrow, Filipinos and Indians can apply for a free visa to select Russian territories.
---
From October 1, 2019, Indians and Filipinos -- among 53 nationalities - will be eligible to apply for a free e-visa to visit the Russian city of St Petersburg. Apart from the city, the e-visa will grant travellers access to the neighbouring Leningrad region.
And as you prepare to apply for the e-visa, here's some important facts about the application process plus things to know when you're in the country.
The visa is FREE and fast!
We'll say it again: you do not need to pay for anything to obtain the e-visa. And what's more, it can also be issued within four calendar days, including weekends and bank holidays. The e-visa website works around the clock, so you don't need to visit any visa agency during their work hours.
You don't need any documents
You don't need to show any documents such as proof of accommodation or a travel voucher. According to the Russian Ministry of Foreign Affairs website: "Invitations, hotel booking confirmations or any other documents that confirm the purpose of your journey to the Russian Federation are not required for an e-visa."
You can only enter Russia through one airport
If you have the free e-visa for St. Petersburg and Leningrad region, you can only enter Russia by air if you fly to Pulkovo Airport - St. Petersburg's gateway to the rest of the world. A roundtrip ticket from Dubai to St. Petersburg currently costs around Dh1,300 to Dh2,300.
You can only stay for a week
Once you get the e-visa, it's only valid for 30 calendar days from the date of its issuance. You're only permitted to stay inside St. Petersburg and Leningrad region for up to eight days from the date of entry. The e-visa cannot be extended.
Bring a Russian phrasebook
While St. Petersburg may appear as a touristy place where majority of people can speak English, learning a few Russian words will go a long way. It will help you communicate effectively. Here's one useful link to help you get started.
Where to eat, what to see
If you're looking for the best bang for buck, eat out at local stolovayas - these cafeterias offer buffet style Russian menus. A full course meal will only cost Dh17! Look out for signs that read like these and you're set. When in St. Petersburg, you must tour the Hermitage Museum, the Peter and Paul Fortress, and the St. Isaac and Kazan Cathedrals along Nevsky Prospekt. If you've got an hour to spare, go out of the city and visit the Peterhof and Pushkin Palaces on the outskirts.
/ Source: KhaleejTimes