How to make a natural exfoliator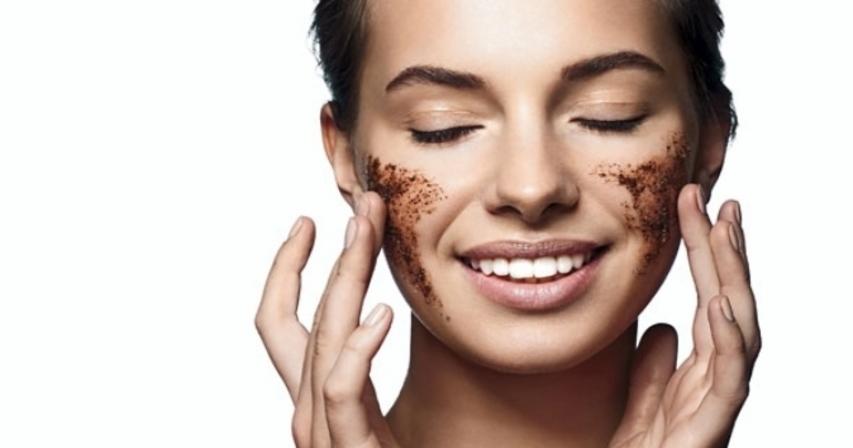 I have a few problems. My skin is very dry in winter - my face, scalp, hands and especially my feet (they are cracked) are the problem areas. I used the honey-sugar-lemon treatment, but it didn't work. I also have dark circles and dark lips. Please help with some home remedies.
- Sabah
Papaya is gentle on the skin, and a natural exfoliator and lightener. Make a mask with 2 tablespoons of papaya pulp and 1 teaspoon honey, and rub on your face, body and scalp. Leave on for 20 minutes; rinse off with water at room temperature (never use hot water as this aggravates the skin). Apply this mask thrice a week; this treatment will also lighten the dark circles and dark lips. Include nuts, yoghurt, oats, tuna, yolk of an egg (twice a week) and fruits like banana, avocado and papaya into your diet. For cracked feet: rub the skin of a lemon on the areas, wear cotton socks and leave overnight. You can exfoliate the cracked heels with a twice-a-week mask of 1 teaspoon rice flour, 1 teaspoon honey, half-a-teaspoon apple cider vinegar and 4 drops almond oil. Rinse off with cold water.
My 15-year-old son has tiny pimples on both his cheeks, as well as pimple marks on his forehead. Is there any way they can be removed?
- Kezia
Tomato is both a lightener and good for clearing pimples. Take 1 tablespoon tomato juice, and add 1 teaspoon lemon juice and half-a-teaspoon honey. Apply this on his forehead and face, and leave on for 30 minutes; rinse with cold water. Do this twice a week, and the marks and pimples will be treated.

I am 19, and have some problems. I have dark circles under my eyes. My skin has gotten very tanned; my waist, knees, elbows and neck are very dark. Could you please suggest some remedies? Also, what would be a good moisturiser for my lips and skin?
- Name withheld
Coconut milk combined with honey will be a very good moisturiser and lightener. Take 1 tablespoon of rice powder, and add equal portions of coconut milk and honey to it. Apply the mask on affected areas; rinse after 20 minutes. For dark circles, just pat coconut milk to lighten the skin. To moisturise lips and skin, coconut oil or milk are great.
I am a 38-year-old woman. I'd always had thick, wavy dark hair - but lost most of my hair density after my second child was born three years ago. It got worse after I had a hair straightening done with hot treatment at a parlour two years ago. Now, it's dry, rough, dull and frizzy with split ends. Kindly suggest a treatment to increase my hair density and make it shiny, smooth and soft. Also, please suggest an easy face pack to get rid of lines on my forehead and scars from boils on my nose, chin and cheeks.
- Name withheld
Take 2 tablespoons aloe vera gel and 1 tablespoon lemon juice. Beat well together, and add 1 tablespoon coconut milk to it. Massage this on your hair. Leave on for 1 hour. Rinse off with filtered water that's been fortified with 1 tablespoon of apple cider vinegar. This will balance the natural pH of your hair, making it smooth and soft. For lines: take 1 teaspoon carrot juice, add half-a-teaspoon honey and 1 drop lemon juice. Apply this on forehead; after 20 minutes, rinse off with cold water. Do this every day to improve your skin condition.

I am getting married soon and need recommendations for clear, glowing skin. I have oily skin, with acne and acne scars.
- Haseeba
Strawberries are excellent to clear skin, and add a glow. Take some strawberry pulp, add 1 teaspoon honey and some corn flour to make a creamy mask. Apply daily, and rinse off after 30 minutes with cold water. Your skin will be bright, clear and glowing!
/ Source: KhaleejTimes