Dubai needs everyone's cooperation to relax coronavirus restrictions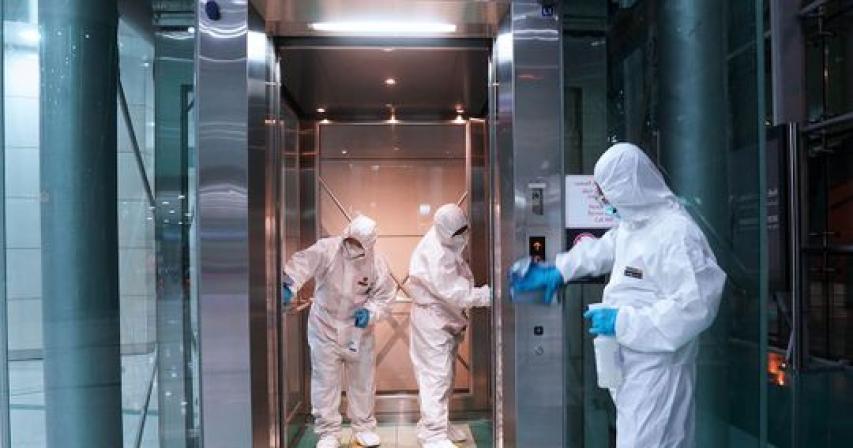 While Dubai has announced the easing of movement restrictions in the emirate, with malls, public transport and commercial establishments allowed to partially reopen, precautionary measures, however, have been put in place and the authorities are urging residents to cooperate and abide by them to ensure safety. Following these rules will help the authorities to move to the next level of opening up certain activities, said a top official of Department of Economic Development (DED).
Mohammed Ali Rashid Lootah, Chief Executive Officer of Commercial Compliance and Consumer Protection sector of Dubai Economy stressed on the importance of following the measures during a radio interview: "We ask consumers to cooperate and abide by the precautionary measures which include wearing masks, social distancing and continuous sterilisation, which have been put in place to ensure the safety of the community."
"With everyone's cooperation and commitment we will be able to move to the next level of commercial activities unlock," he added.

The decision to ease movement was implemented on April 24 to coincide with the start of Holy Month of Ramadan. Residents would be able to leave their homes between 6 am and 10 pm without the need for a permit.
wearing masks, social distancing and continuous sterilization, which have been put in place to ensure the safety of the community. With everyone's cooperation & commitment we will be able to move to the next level of commercial activities unlock." pic.twitter.com/r9iK1wovDv

— اقتصادية دبي (@Dubai_DED) April 26, 2020
/ Source: Khaleej Times