What to wear in Dubai: practical advice for travellers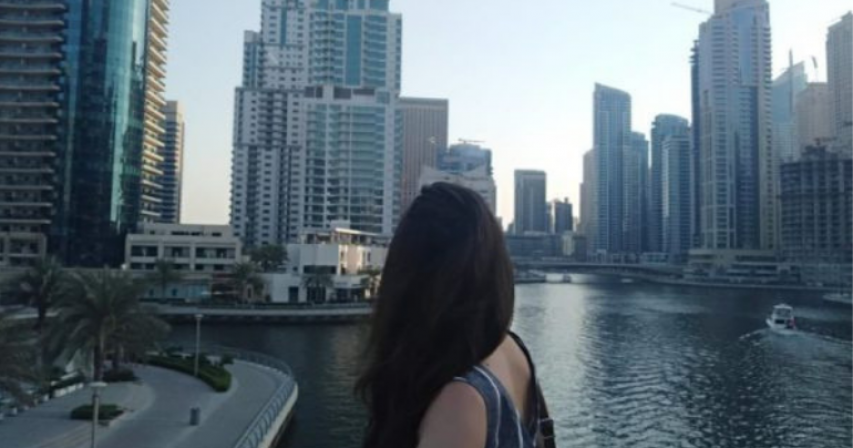 Dubai is actually very relaxed and open-minded when it comes to clothing. As the public is very international, so is the clothing. You will see people wearing all imaginable sorts of clothing in Dubai – from shorts and sleeveless t-shirts to burqas. But don't forget that it's a Muslim country and you are a guest. So once again – if in doubt, always go for the 'safer' choice.
Dress code at Dubai hotels, restaurants and malls
Most malls, restaurants, and hotels in Dubai ask customers to 'dress modestly' and advise to cover your knees and shoulders. However, we saw many people who didn't fit this description and nobody really seemed to be bothered. As long as you stay in the very touristic places (hotels, malls…), you can pretty much wear whatever you want in Dubai. The rules might be enforced more strictly if you visit during the Ramadan, so keep this in mind.
Most upmarket restaurants require that men wear long trousers and closed shoes; women can wear sandals at any time.
Beachwear is only for the beach, so don't go to a restaurant wearing only a bikini or swimming shorts.
What to wear in United Arab Emirates mosques, traditional markets and rural areas
In the old part of Dubai where the traditional markets like Spice Souk or Gold Souk are located, you will be surrounded by many more locals and Muslims from other countries than expats or tourists from the West. You will be much more at ease and avoid the stares if you will dress more conservatively.
If you are planning to go to some rural areas in the Emirates or visit a mosque, you should better leave sleeveless blouses and shorts at the hotel. Covered arms and legs for both men and women are advisable, and women have to also cover their hair inside the mosque. The mosques that allow non-muslim visits, usually provide appropriate clothing if needed.
What to wear on Dubai desert safari
One of the most popular tourist activities outside the city is visiting the desert. I would recommend wearing pants, shorts, or capri pants (no skirts or mini shorts) and a t-shirt or a blouse. Don't forget sun protection!
What to wear for women traveling to Dubai alone
If you are traveling to Dubai alone as a woman or with a group of girlfriends, and especially at night, you are probably better off dressing modestly.
Do you need warm clothing in Dubai?
Normally, you only need summer clothing and footwear in Dubai. A thin sweater can be nice for some cooler evenings in winter or inside the malls. In December, when we visited, the malls were air-conditioned but not that cold that you would need a sweater. I hear that it might be different in the warmer seasons and you may want to take a thin sweater with you when going shopping – just in case the AC works too hard.
/ Source: fullsuitcase.com